Our Fishing Dictionary
Why a fishing dictionary page? Because many terms in fishing are by tradition regionalized, passed on from one generation to the next. For example, the common float used in fishing to suspend baited hook in the water. The regional parlance for float may be bobber or cork. While all are equally interchangeable terms for most fisherman, some may think, "a cork is a bottle stopper". Our fishing dictionary will also include slang names use for fish and bait. What may be a Crappie to one may be a Speck or White Perch to another. Are you using a Crawfish, Craw Daddy, or Mud Bug as bait?
Here is an example how Our Fishing Dictionary can help. This is an actual conversation over heard in a Texas bait and tackle store.
"I hear you set'n out a trotline tonight to try and catch some op. What you using for bait, craw dads or goggle eye?"
"No, neither. My favorite bait for op is small mudcats but blacktips will do in a pinch."
Translation: Our friend is going to use a trotline to catch some flathead catfish. He will not be using crayfish or warmouth for bait but instead prefers small yellow bullhead catfish. If not the yellow cats then blacktail shiners work well.
Our dictionary has been broken down into two sections.
This is also a chance for you to education us. We want to hear from you. Just click the "ADD a WORD" tag and fill in the blanks. Any word relating to fishing is acceptable including slang. Slang words are often the most fun. Because many of us no longer live in the part of the country were we grew up, a reminder of regional jargon takes us back to our roots and brings a smile. That's why you are invited to "ADD a WORD". Remember to keep it clean and look for your contribution in future updates.
The terminology found in our dictionary is as they may relate to the Fishing-Tips-Bait-Tackle.Com site and is intended for entertainment purposes only.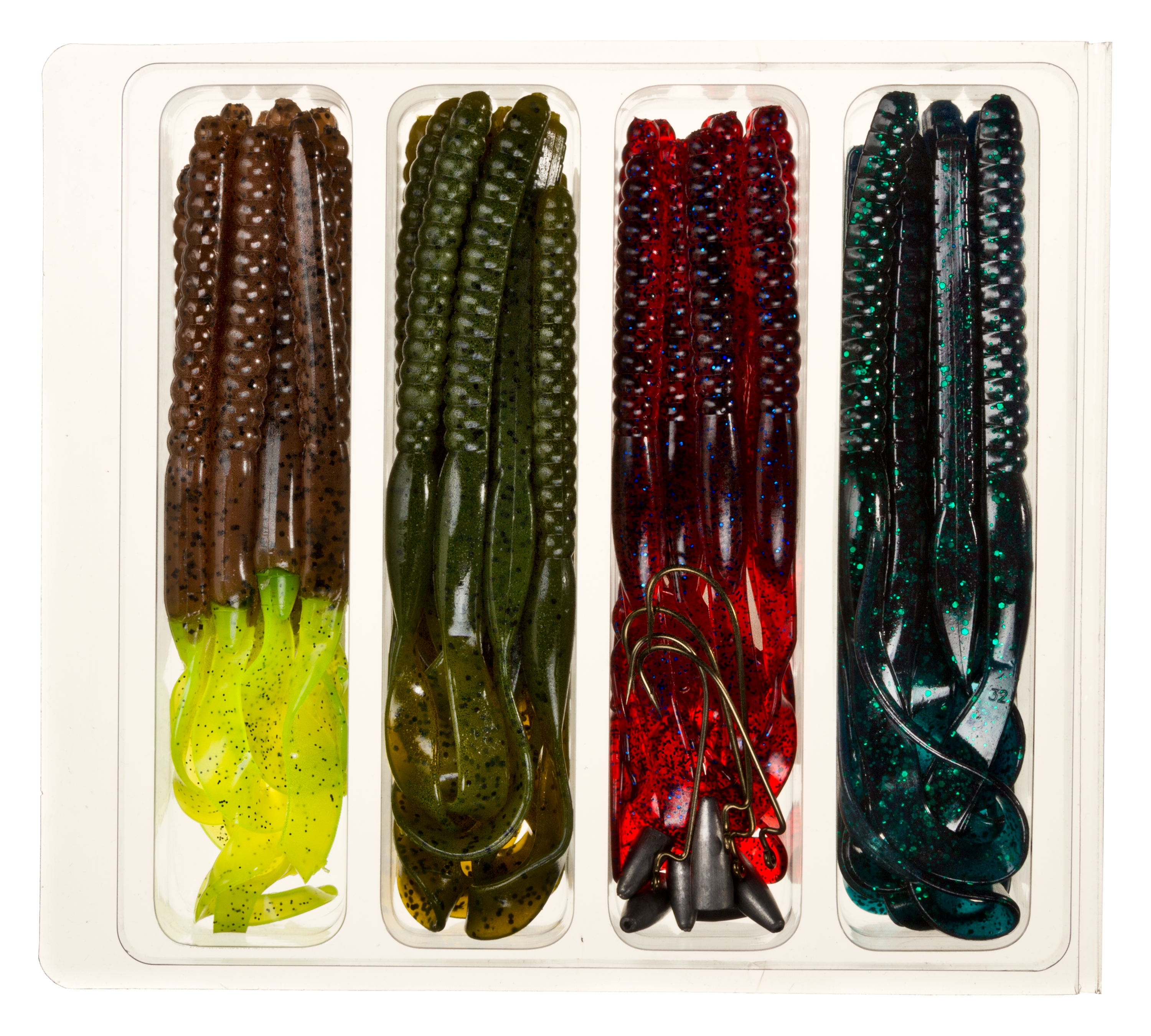 Bass Pro Shops 46-Piece Ribbontail Worm Kit