Fishing L through Z Dictionary
Lady Fish: Ten-Pounder, Skipjack, Chiro.
Large Mouth Bass: Black Bass, Bigmouth, Bucketmouth, see Bass.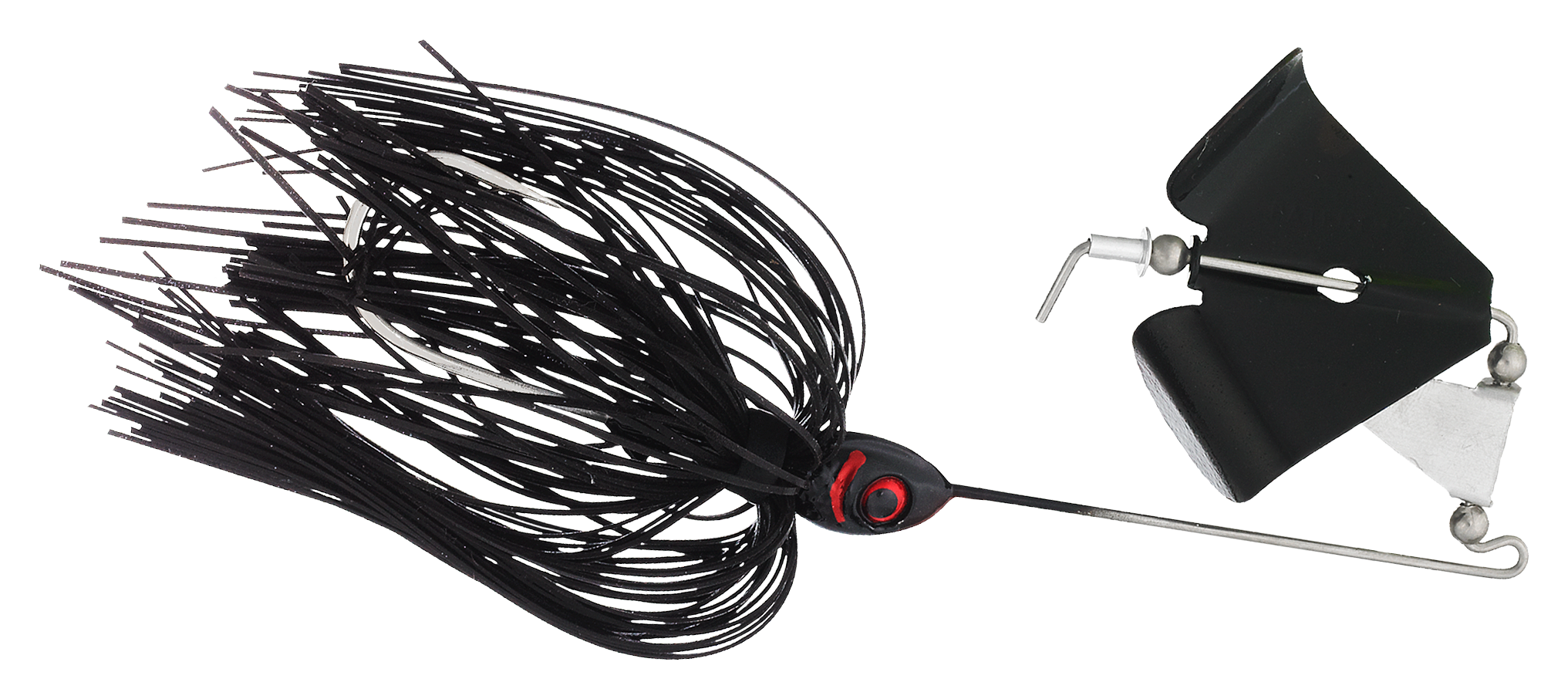 BOOYAH Buzz Blade Buzzbaits
Leader: As in leader line, a section of line or wire used to attach the hook or bait to the reels line. Used because leaders are stronger and more resistant to abrasion.
Live Box: A container designed to hold live bait, most often these containers are filled with water which can be aerated.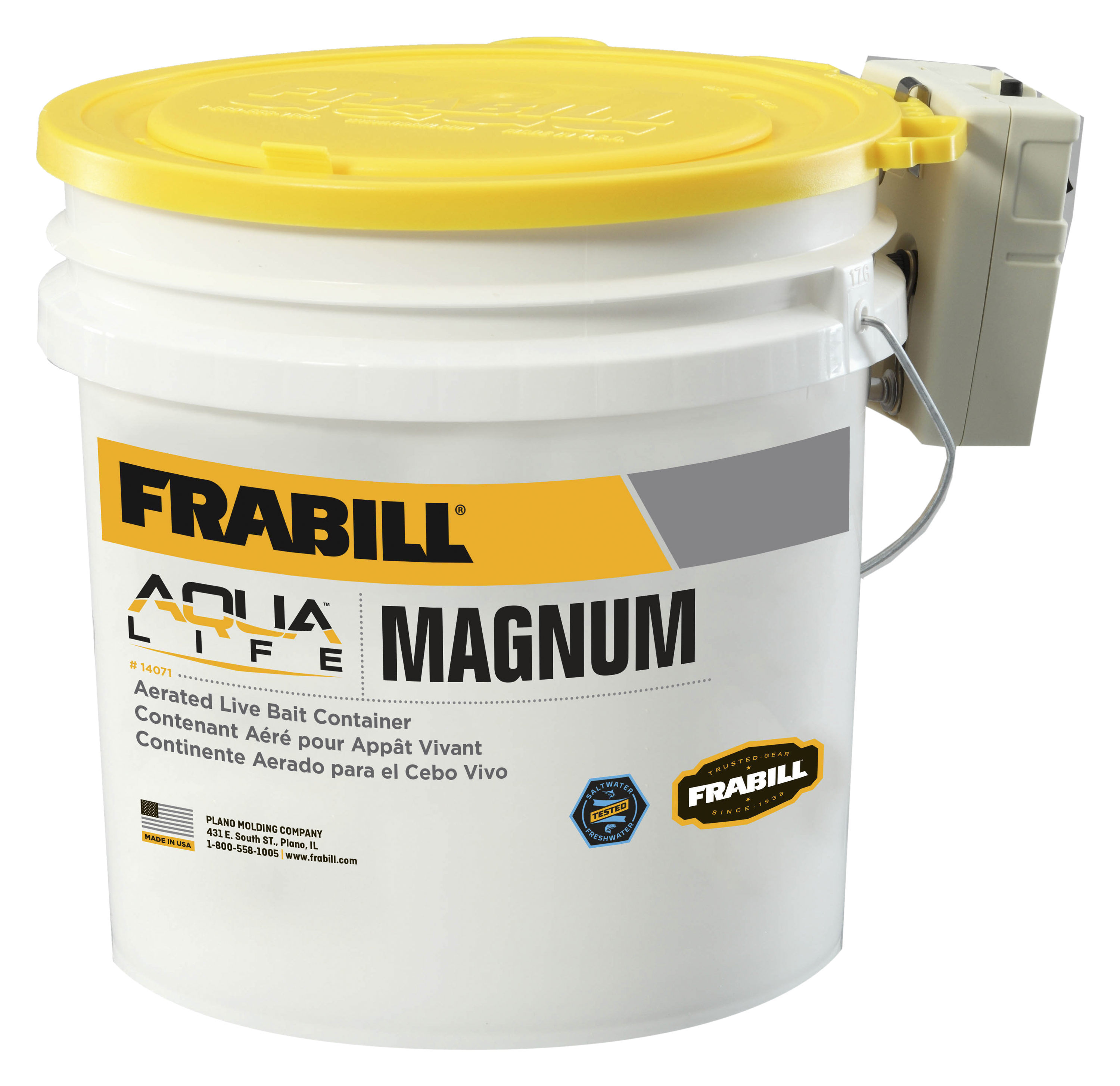 Frabill Aqua-Life Bait Bucket with Aerator
Live Well: See Live Box. Most fishing boats have at least one Live Well.
Minnow: Generally means small fish, most often food for large fish. Sometimes called shiners.
Minnow Trap: A device used to catch minnows for bait.
Monofilament line: The most common non-braided line in use today.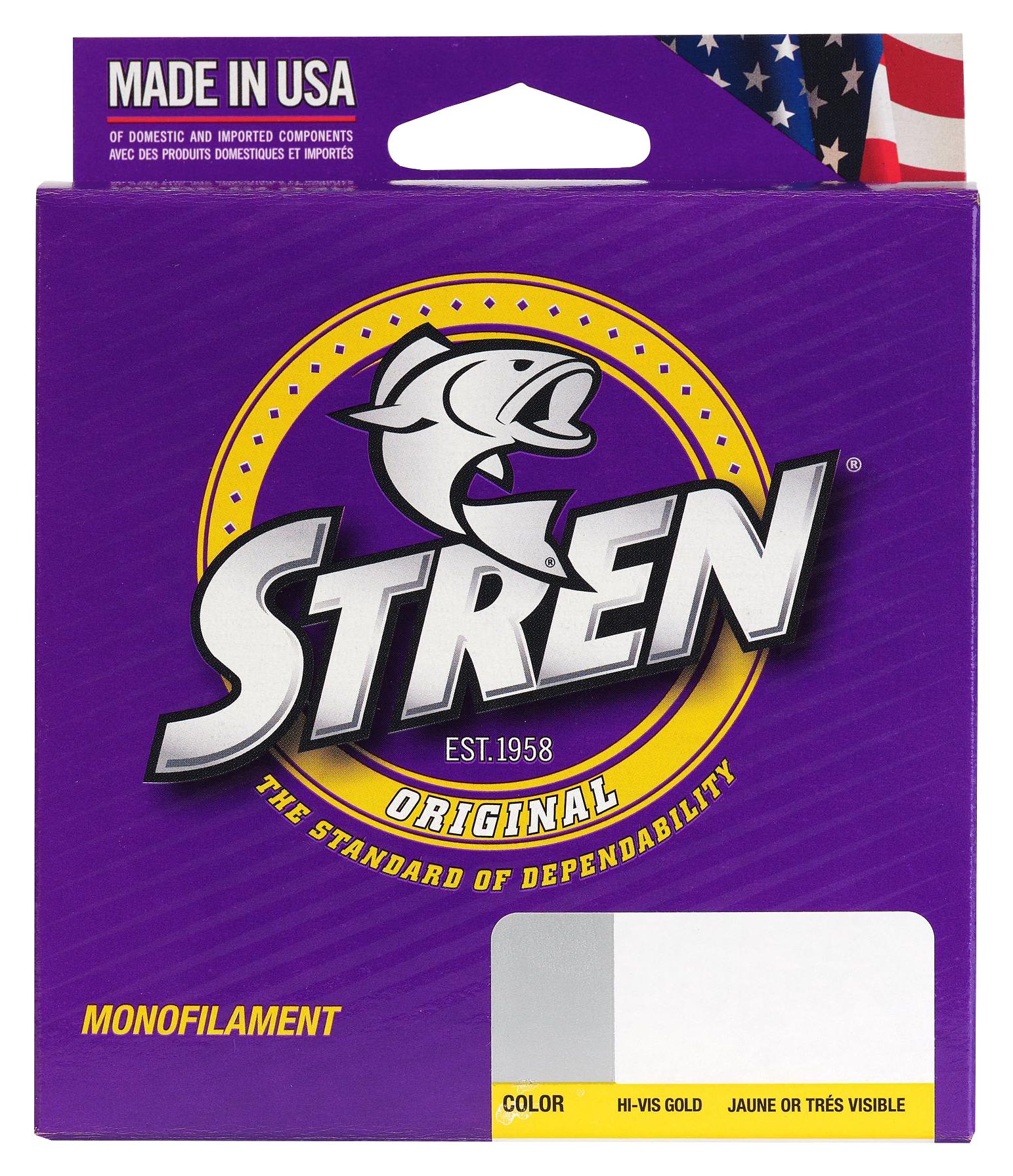 Stren Original Monofilament Fishing Line
Mud Minnow: A very hardy minnow occupant of southern estuaries used as bait.
Mullet: Most often seen jumping in shallow coastal waters, these fish travel deep into fresh water regions. The two main species are the Striped Mullet and the White Mullet. Other names include: Jumping Mullet, Silver Mullet, Lisa, and Black Mullet.
Ne'hu: Minnow type bait fish found in Hawaiian waters often inside harbors or bays and seeks safe refuge by piers. Highly sought by fisherman and favorite bait prefered by tuna boat fisherman to catch tuna for the "Coral" brand canned tuna sold. Lance in Oahu, Hawaii
Pan Fish: A general term used to categorize smaller edible fish which are often pan fried, examples include Perch, Crappie, Croakers and Whiting.
Pinfish: Spanish Porgy, Shiner, Sargo. Small Pinfish are often used as bait.
Papio: Small or infant version of the Giant Travally, weighs under ten pounds. Recommend tag if length from nose/mouth to the center "V" section of the tail is under ten inches in length. Lance in Oahu, Hawaii
Perch: See Bream
Popping Cork: A float designed to make noise with a quick snap of the rod tip.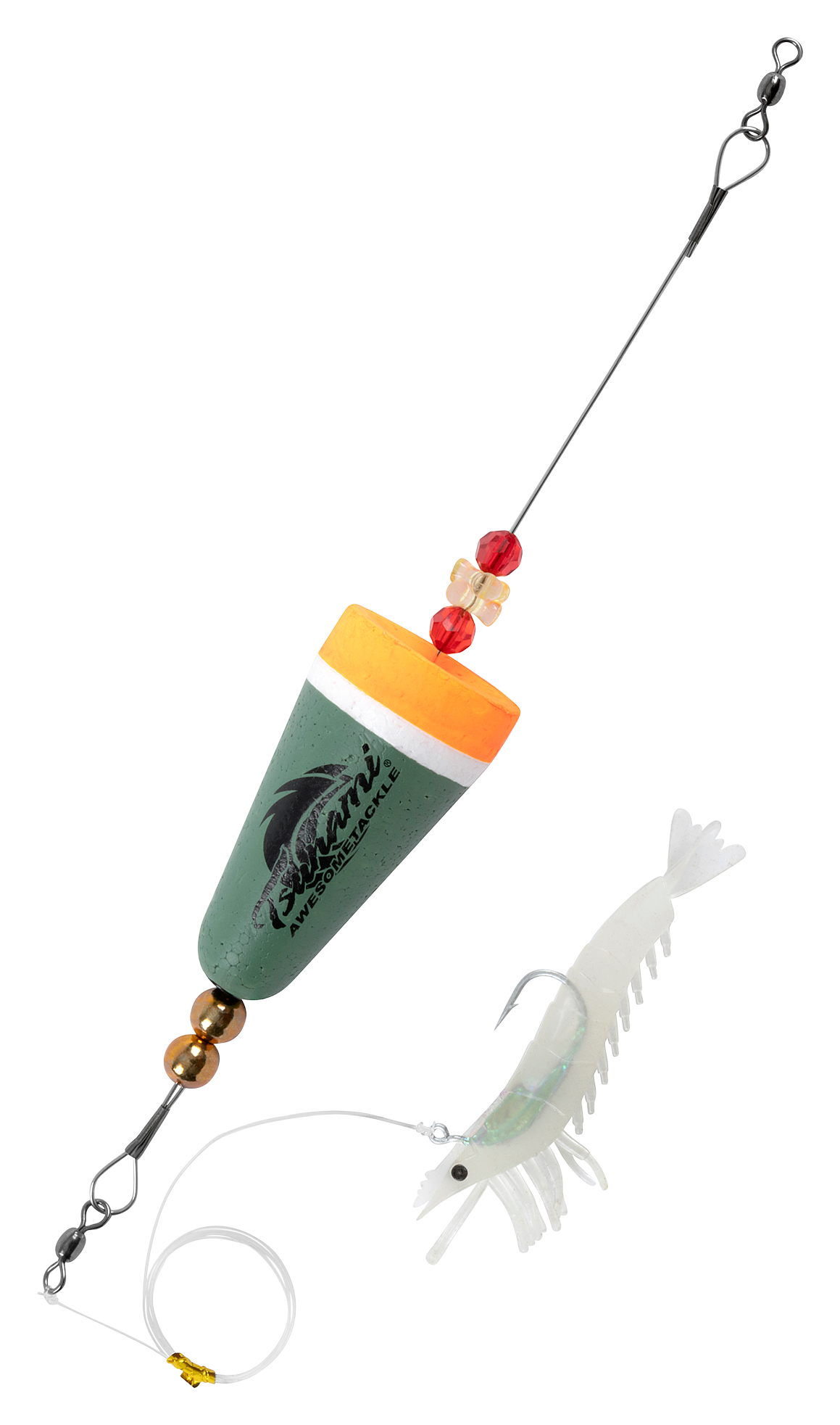 Tsunami Pro Popping Rattle Float Shrimp Rig
Pound Test: In fishing this refers to the strength of a line, relative to how much pull a the line can take before breaking.
Red Drum:, Redfish, Red Bass, or Reds.
Rod and Reel: A general term used to describe any combination of a baitcaster or spinning reel attached to a fishing rod.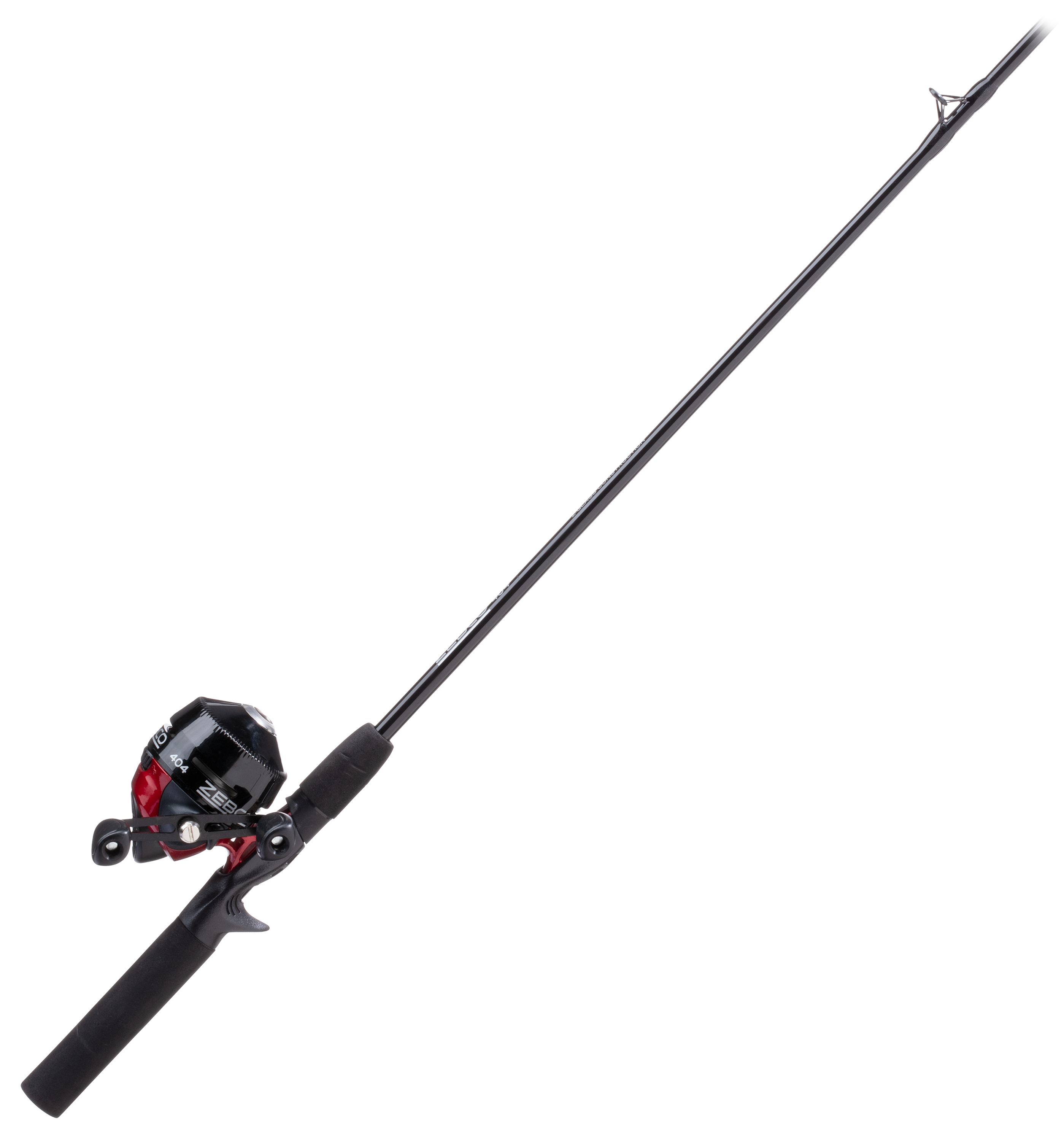 Zebco 404 Spincast Rod and Reel Comb
Rubber Worm or Plastic worm: A molded soft plastic lure designed to mimic a real worm or eel.
Sand Trout: Brackish to saltwater fish similar to the Spotted Seatrout, often confused with the Weakfish. White Trout, Sand Seatrout.
Shad: Alabama Shad, Gizzard and Threadfin Shad.
Sheepshead: Convict Fish
Shiner: A minnow or smaller fish eaten by larger fish. Golden Shiner, Black Tip Shiner.
Shrimp: A semitransparent crustacean, one of natures most desired foods. Think about it! What will not eat a shrimp?
Sinker: Device used to hold bait below the surface. Weight, Lead.
Skate: See Stingray.
Sliding Bobber: A bobber designed to slide up and down the fishing line and stop at a predetermined depth
Snagless Sally An in-line spinnerbait made by Hildebrandt, a newer, larger model with a specific appeal to bass anglers.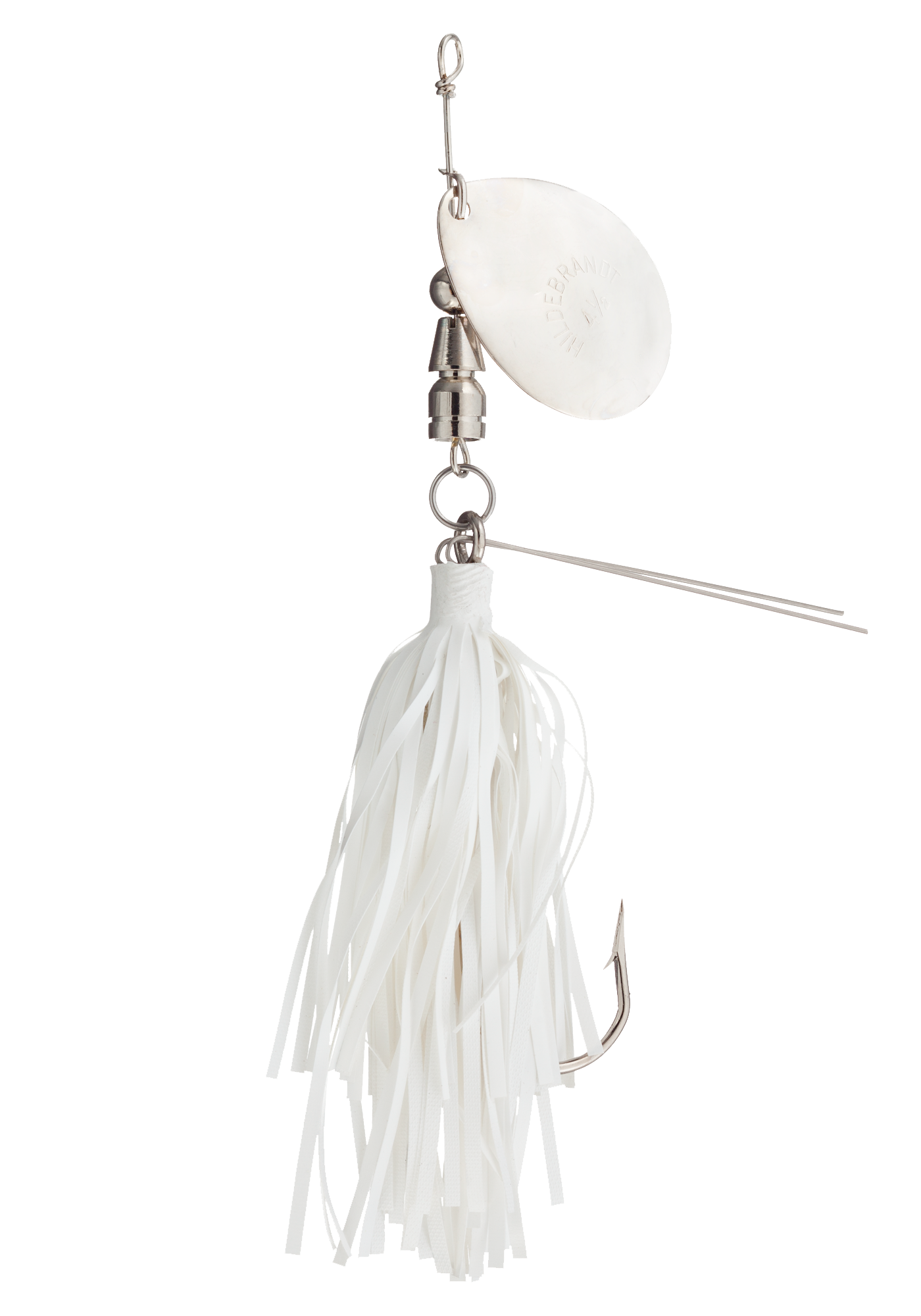 Hildebrandt Snagless Sally Spinnerbait
Spawn: The reproductive cycle of fish in which large numbers of eggs are deposited and fertilized. This is usually a seasonal event.
Speckled Trout: see Spotted Trout.
Spinner Bait: A lure generally built using a wire frame and an attached spinner blade.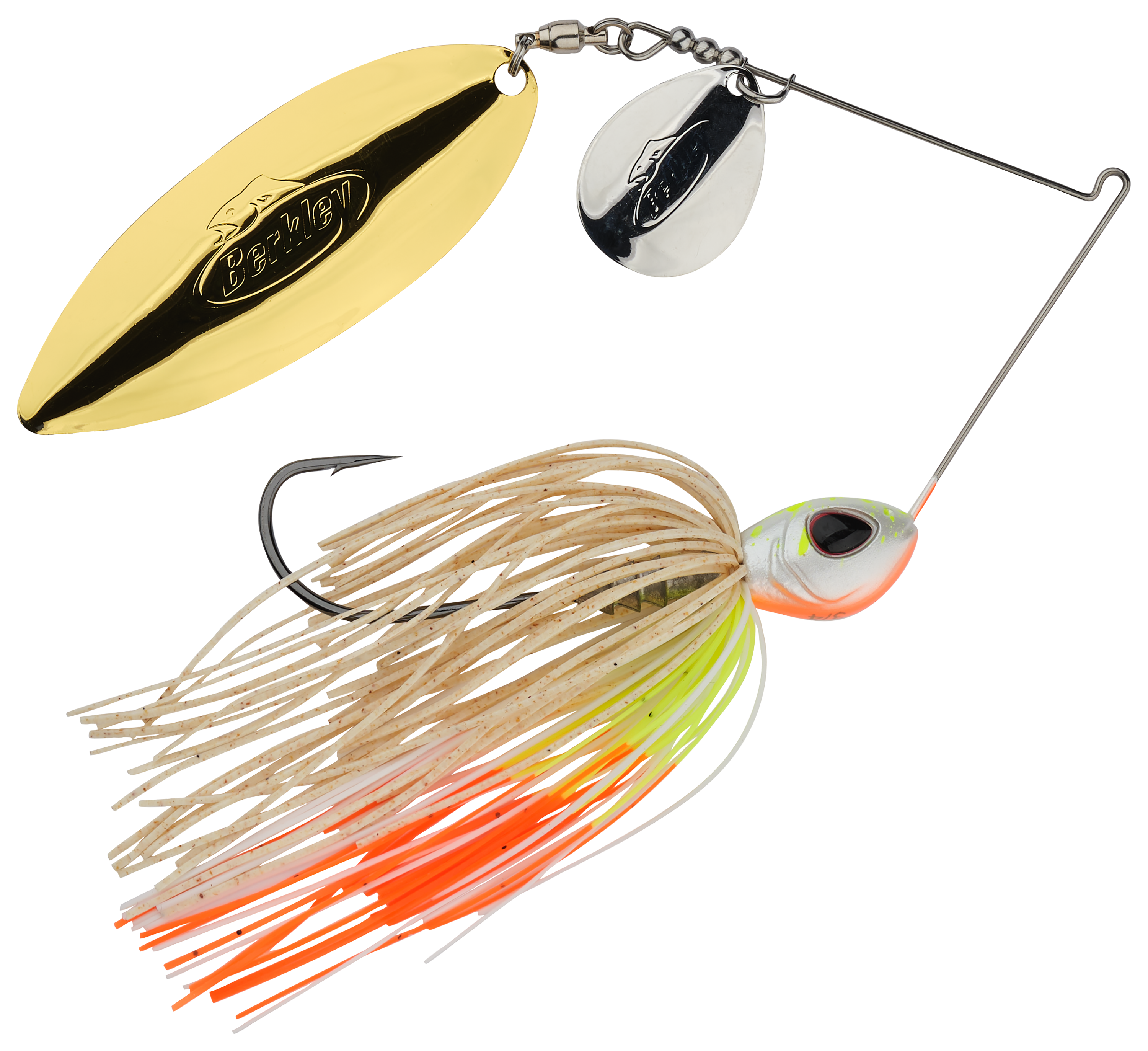 Berkley Power Blade Tandem Spinnerbait
Spinning Reel: A reel which employs a stationary spool to hold the fishing line.
Spotted Seatrout: Very popular game fish similar to the Weakfish and Sand Trout. Distinguishable from the others by its predominant black spots and upper jaw canine like teeth. Trout, Speckled Trout, Speck, Gator Trout, Sow Trout.
Stingray: Several species of Rays live in southern estuaries. Having venomous spines on their tails which causes intense pain if a spine penetrates the skin. Southern Stingray, Ray, Skate.
Striped Bass: Striper, Rock Bass.
Swivel: A gadget that prevents line twist.
Tide Chart: A published prediction of tide heights.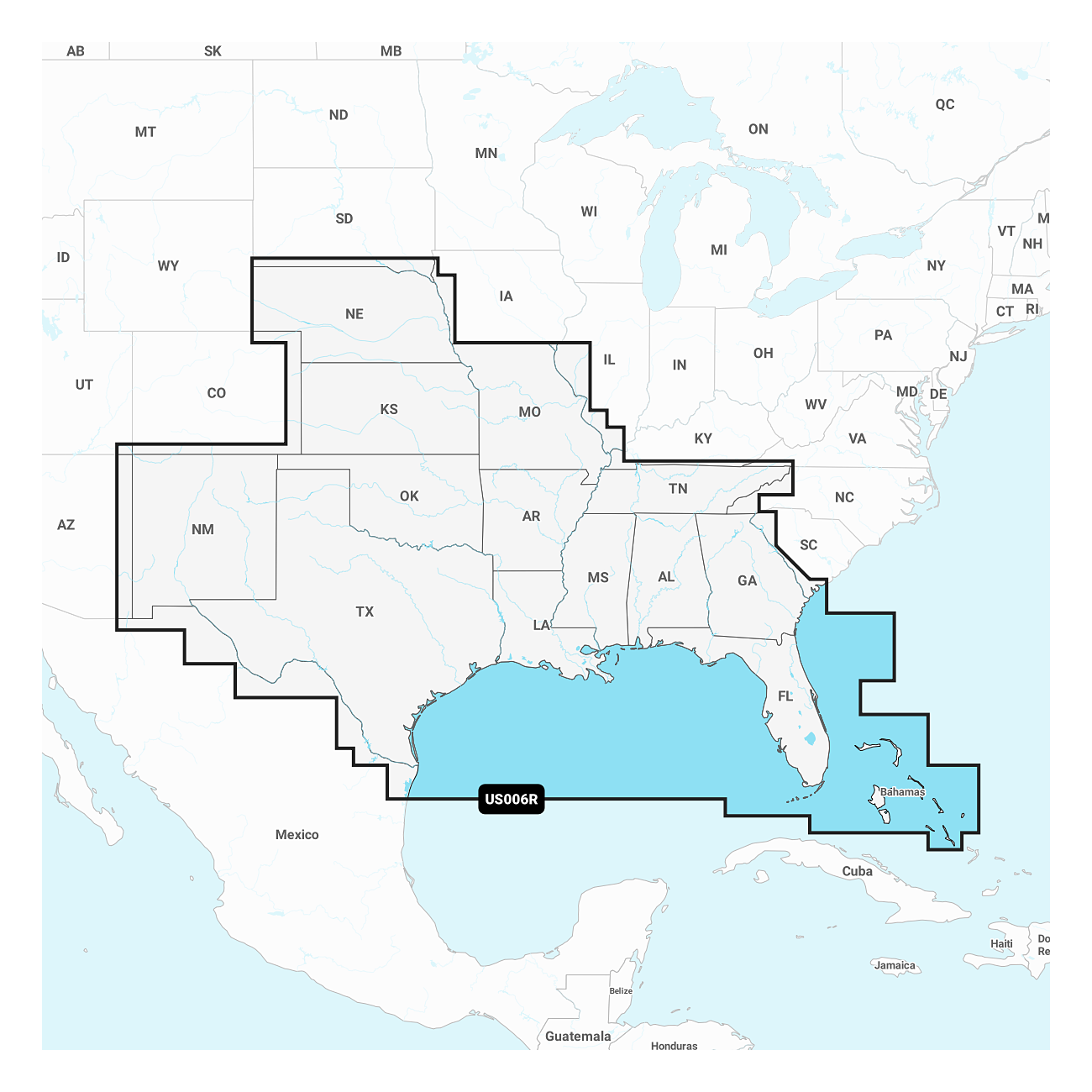 Plot your paradise with the best, most up-to-date Garmin Navionics Vision+ Cartography Chart Card on your compatible Garmin chartplotter, for offshore or inland waters.
Total Length:. A method of measuring the length of a fish normally employed as a tool to determine if a fish is "legal to keep". Total Length is generally measured from the mouth of the fish to the end of the pinched together tail fin.
Trotline: A long line anchored at both end, with a series of tethered hooks in between, designed to catch mostly catfish. Jimmy in Southeast Texas.
Warmouth: A fresh water fish also called Black Sunfish, Red-eye, Goggle eye.
Weakfish: Similar to the Seatrout and Sand Trout in silhouette. Gray Trout, Northern Trout.
White Bass: A member of the striper family. Sand Bass, Barfish, Streaker, Silver Bass.
Whiting: Southern Kingfish, Gulf Kingfish, Gulf Whiting.
Yellow Bass: A member of the striper family.
Fishing Tackle Tips ~ Fishing Season ~ Fishing Boat Tips
Live Bait ~ Artificial Lures ~ Fishing Dictionary